Famous Musicians of Şanlıurfa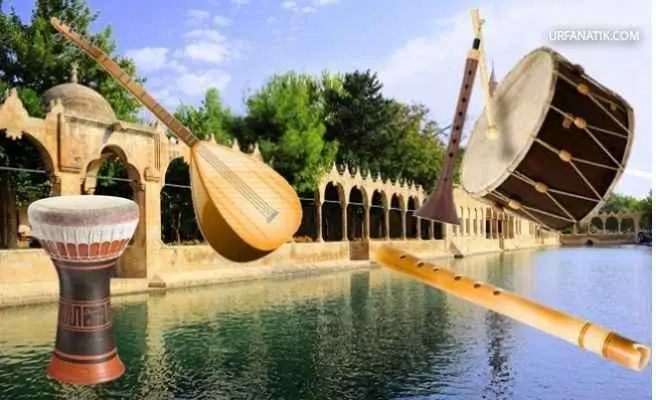 Oud virtuoso Mehmet BİTMEZ
He was born in Şanlıurfa in 1957. In 1980, he graduated from Istanbul Technical University Turkish Music Conservatory. In 1981, he started to work as an assistant at the university and he is still teaching at the same university. In the same institution's Instrument Department, he made the Presiding duties for a long time. In 1990, he did master at the ITU(Istanbul Technical University) Institute of Social Sciences with the title of " Tanbûrî Cemil Bey'in Tanbûr İcrasının Özellikleri ".
He received support from his grandfather, father and uncle (music composer) in the family music environment. During his conservatory training, he received an Oud lesson from his Prof. Mutlu Torun. He learned Turkish music theory from Neyzen Akagündüz Kutbay, Bekir Sıdkı Sezgin and Cinuçen Tanrıkorur.
Oud virtuoso Mehmet Bitmez, analysed the music mode and performance from one of the Tamborine master Cemil Bey and conducted serious and extensive research on advanced technique, style and attitude on it.
Mehmet Bitmez who is one of the most prominent ud artists in the world, examined the masters craftsmen's Oud actions (Nevres Bey, Yorgo Bacanos ve Cinuçen Tanrıkorur) with styles and technical features which he developed and advanced execution techniques.
The brilliant, clear sound and advanced technique he preforms from Oud is the most obvious feature that emphasized by the master performer and listeners. Mehmet Bitmez, who is engaged in extensive research and studies in the field of musicology, has a large number of instrumental and vocal works composed in various forms of Turkish music.
He has participated in countless important projects in international music festivals in Germany, Italy, Sicily, Sardinia Island, Venice, Netherlands, France, Morocco, Tunisia, United Kingdom, Algeria, Lebanon, Israel, Brazil, America, Belgium, Romania, Bulgaria, Greece, Sweden, Norway, Denmark, Finland, Spain, Sudan, Russia and Austria. Also, he gave concerts with many famous musicians includingİhsan Özgen, Lawrence "Butch" Morris, Kudsi Erguner, French String Instrument Orchestra, Shlomo Mintz, Cihat Aşkın, Yair Dalal ve Erkan Oğur'.
Mehmet Bitmez gave seminars and lectures on about Turkish music and Oud instrument academically organized at meetings and organizations in universities and music institutes at abroad and realized some workshop activities.
Currently continuing his role as the lecturer of ITU Turkish Music State Conservatory and he is Head of BİSED (Scientific and Artistic Activities Organization), Bitmez plays an old Turkish lute, in addition to his Oud performances, as well as playing the "tanbur".
Ahmet KANNECİ
Ahmet KANNECİ was born in 1957 in the district of Halfeti in Şanlıurfa. The theory of music education started with Turgay ERDENER, one of the leading composers of Turkey. He received harmony and counterpoint lessons from Güvenihan TAVİLOĞLU and Ali SEVGİ. After meeting Julian BYZANTINE in 1977, he concentrated his work entirely on the classical guitar. After finishing the Faculty of Architecture at Middle East Technical University (ODTÜ), he graduated from the class of Jose TOMAS at the Alicante Oscar Espla High Conservatory, where he was awarded the scholarship that awarded by the Spanish Government, and also he received the "First Degree Prize" from France's Perpignan city State Conservatory. Listening to his concert, he had the chance to play with a famous virtuoso, such as Alirio DIAZ, who was passionate and took lessons for 25 years, and received positive criticisms.
After completing his studies in Europe and returning to his country, he founded guitar sections at four different conservatories and universities. In 1993 he won the "Fulbright Research Scholarship" and went to the US to continue his research. In 1993 he won the "Fulbright Research Scholarship" and went to the US to continue his research.
Kanneci was awarded the "Appreciation" award by the Fulbright Commission and the ODTÜ Senate for "Lifetime Achievement in Art". He gave many concerts in the three continental, including the Museo de Andres Segovia (Spain), Carnegie Hall, Merkin Hall (USA), Purcell Room (England) and Teatro Colon (Argentina). Among the artists he has given concerts with Ayhan ERMAN (violin), Jorge CARDOSO (guitar), Viktor PİKAIZEN (violin), Selva ERDENER (soprano), Şefika KUTLUER (flute) and Ekrem ÖZTAN (clarinet). Ahmet KANNECİ, who is currently teaching guitar at the Ankara State Conservatory of Hacettepe University and Sevda-Cenap AND Music Foundation, he has intensified his research into the works which he has started with his compositions and the Turkish guitarist with Savaş ÇEKİRGE. Major composers such as T.ERDENER, F.SAY, J.CARDOSO, F.ORTIZ, E. BAYRAKTAR, H.E.KORKMAZ, İ.TAVİLOĞLU, N.BOSNA, M.A.CHERUBITO, C.PADRO, T.WALKER, M.TOROS, T.SHAHIDI, M.HOSHINO and H.TERASHIMA have composed works dedicated to KANNECI. It is a modern musician who announces the name of Şanlıurfa to the whole world.
Artist Mehmet ACET (Âşık Sefai)
Mehmet Acet, who came to the world in the village of Kısas in the province of Haliliye in Şanlıurfa province in 1954, which learned the tradition of minstrels from his master Halit Aşan. Mehmet Acet, who has been using this tradition for more than 40 years and he has been using the "Aşık Sefai" (nick name), has been performing Semah, Breath and Folk Poems in the ceremonies performed within the Turkmen Alevis-Bektashi Sufi tradition. The work of the artist in the field of life and loveliness-poverty has been subject to books and articles by various researchers and compilers which has appeared in radio and television programs. Approximately 30 Semah, Breath and Folk Poems that he compiled were transferred to the folk music repertoire. In this respect, Mehmet Acet has played an important role in transferring the cultural heritage which he is a representative to future generations. Mehmet Acet is married and has three children . He has been working as an audio artist in Şanlıurfa State Turkish Folk Music Choir since 2000.
Zakir Veli AYKUT (Dertli Divani)
Dertli Divani was born in 1962 near Şanlıurfa in south-eastern Turkey. He has been called the most important living Alevi Aşık or Zakir - a performer of sung poetry Deyiş. In 1978 he used his nickname "Dertli Divani" in his works after from Hacı Bektaş-ı Veli Sons Bektaş Ulusoy and Emrullah Ulusoy Dertli music works.
İbrahim TATLISES
The most famous artist in Turkey, Ibrahim Tatlises, born in January 1952 as a child of a poor family of 7 children. İbrahim Tatlıses, who works in the middle of the 70s as a construction worker, found himself climbing the steps of fame in the beginning of 80s. Thanks to his voice which is considered very special in music circles, he started to perform in Istanbul shortly. In 1977 he entered the music market with his album " Ayağında Kundura ". Sabuha", "Dom Dom Kurşunu", "Bir Mumdur" was very popular among the folk music and he retained its popularity for many years. In the 80's he sold millions of sales figures with his albums ""Allah Allah", "Kara Zindan", "İnsanlar" ve "Fosforlu Cevriyem".
Ferhat GÖÇER
Ferhat Göçer was born in Şanlıurfa. HE came to İzmit city with the appointment of her mother and father who were a teacher. In 1986, he started medical education at İstanbul University, Istanbul Medical Faculty. Two years later, in 1988, he qualified for pre-bachelor education at the University of Istanbul State Conservatory's Singing Department. Due to compulsory medical service, Göçer had to give a one-year break in music, and started his stage life in 1994. He was a General Surgery Assistant at the Haydarpaşa Numune Hospital and he became a undergraduate student at Istanbul University State Conservatory Voice Department. In the same year, he made his first big name in music life with his music group "Turkuaz" which he founded with his conservator friends. Over time, he started to come out in front of the group. In 1997 he decided to continue his projects with another group. With increasing experience, he added old songs and foreign folk songs to his repertoire. In the orchestra recently he enriched by Ney and Qanun, he performed a different wind in the stages, playing classical Turkish music as well as opera, 60's English songs, chansons, Rembetiko with English, French and Greek. Ferhat Göçer, who interprets classical western music with ethnic Turkish music, continues his tour to Bodrum, Rumeli Hisarı and Antalya with the support of the Metropolitan Symphony Orchestra from Ministry of Culture and Tourism he continued to his concerts from Istanbul to Diyarbakır, Gaziantep to Izmir and Ankara. Ferhat GÖÇER has also been a UNICEF Turkey Goodwill Ambassador since November 2012.
Müslüm GÜRSES
He born on May 7, 1953 in the village of Fıstıközü of Halfeti district of Şanlıurfa. His father was Mehmet Akbas, his mother was Emine Akbas. The father of Gürses, who had two brothers in the names of Zeyno and Ahmet, was dealing with farming and instruments (bağlama). After graduating from elementary school, he joined the contest organized at Adana city's public place when she was 14 years old.
Nuri SESİGÜZEL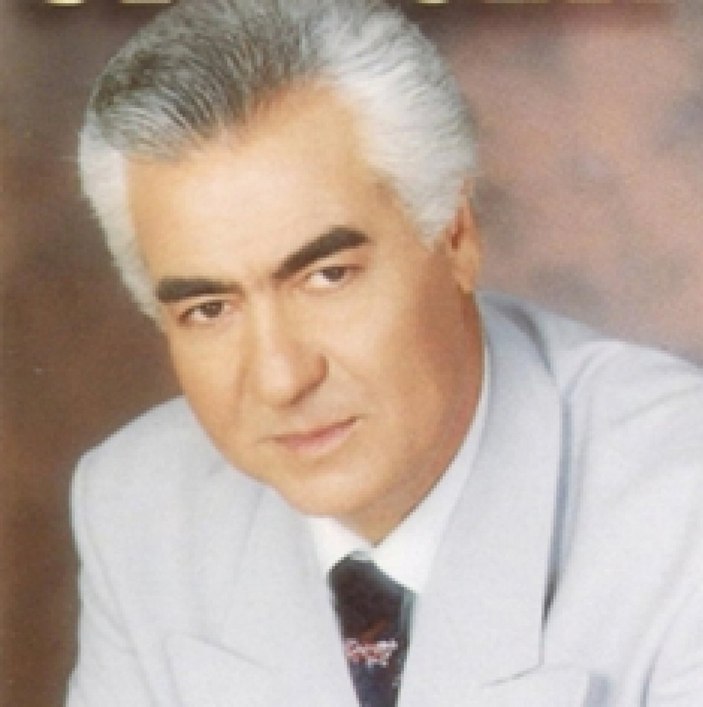 He was born in 1943 in Birecik-Şanlıurfa. His real name is Nuri Kaçtaş. At the age of thirteen, he loved the folk music and be enamoured of the folk music. In 1961, he won the exams that Istanbul Radyo opened and began his professional art career as a radio artist. As soon as the record companies were interested, he made more than 300 records. He started filming in 1963. He starred in various films ranging from public films to professional.
Mahmut TUNCER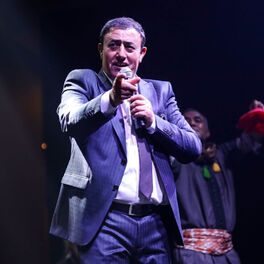 Mahmut Tuncer, the fifth son of his family, born in Şanlıurfa on 5 May 1961. At the young age, his biggest interest was to play soccer and rise up to professional league to accomplish this task in Şanlıurfa Football Club.
Mahmut Tuncer, who had no idea that he would become an artist, he was singing songs when he was gathered with his friends that everyone liked his voice. Thanks to his football coach, he shared the same stage with another national singer Ibrahim Tatlıses.
Mahmut Tuncer released his first album in 1980, and in 2011 he has 17 albums in total. The albums he has released have brought a great deal of success.Tuncer, who is also a good actor, has also played 20 different series and movies since 1981.
Ahmet ÖZHAN
He was born in Şanlıurfa in 1950, where his father had a duty. Due to the family's civil service, he made his primary and secondary education in various provinces and districts. He took his first musical culture and education from his family. Later, he completed her musical education in İstanbul Municipality Conservatory and Üsküdar Musical Society with his teacher Emin Ongan. While continuing his music career with a wide range of stage and record works, he was appointed as the General Director of the Istanbul Historical Turkish Music Ensemble, which was established in 1991, while he was performing arts in İstanbul Radio in 1981. In 1998 he received the title of State Artist. He represented our country at the Asian Music Festival held in Singapore. Since 1984, he has been participating in the Istanbul festival with classical and mystic music concerts known as "Güldeste" and he performed many foreign and domestic concerts to music and art lovers from Tokyo to San Francisco. He received numerous prizes in performing and television programs. He made a collection of five CDs of Sufi music album "Âteş-i Aşk" as a general director and soloist ensemble and a CD consisting of the works of the sultan composers and also a mystic music album called "İlâhiyat-ı Kenân" he created. In 2002, he released his album "Rüya" (Turkish Art Music). For four years on a private television channel, she directed and soloed the directing of a music program entitled "Sings Sing You ". He still continues to make programs for TRT Istanbul TV with the community. Ahmet Ozhan, the General Director of the Istanbul Historical Turkish Music Society, who is proud and happy to be able to reach the appreciation of music circles in Turkish classical and mystic music; Married and he has two children those named Özgül and Özcan.
Mehmet ÖZBEK
He was born in Şanlıurfa in 1945. After completing his primary and secondary education there, he entered Istanbul University Faculty of Literature in 1964 and studied Turkish Language and Literature. In the same year, Özbek continued in the Department of Turkish Music Principles of the Istanbul Municipal Conservatory and In 1966, he won the exam where it was opened by the TRT Institution and continued to work as a Turkish Folk Music Trainee Artist in Istanbul Radio and after 1969 he continued to work as an artist in TRT institution. In 1977 he was appointed to the position of Turkish Folk Music and Games Branch Director of TRT radio and in 1982 he was appointed as TRT Music Department of Turkish Folk Music and Games Director. Between 1983-1995, he gave Turkish Folk Music lessons in Hacettepe University Literature Faculty Department of Turkish Language and Literature Department of Folk Science. Mehmet Özbek, who has been a member of Atatürk Culture Language and History Higher Institution's Scientific Board Member since 1996. Since June 1986, he has been serving as the chief of Ankara State Turkish Folk Music Choir in the Ministry of Culture.
Kazancı Bedih YOLUK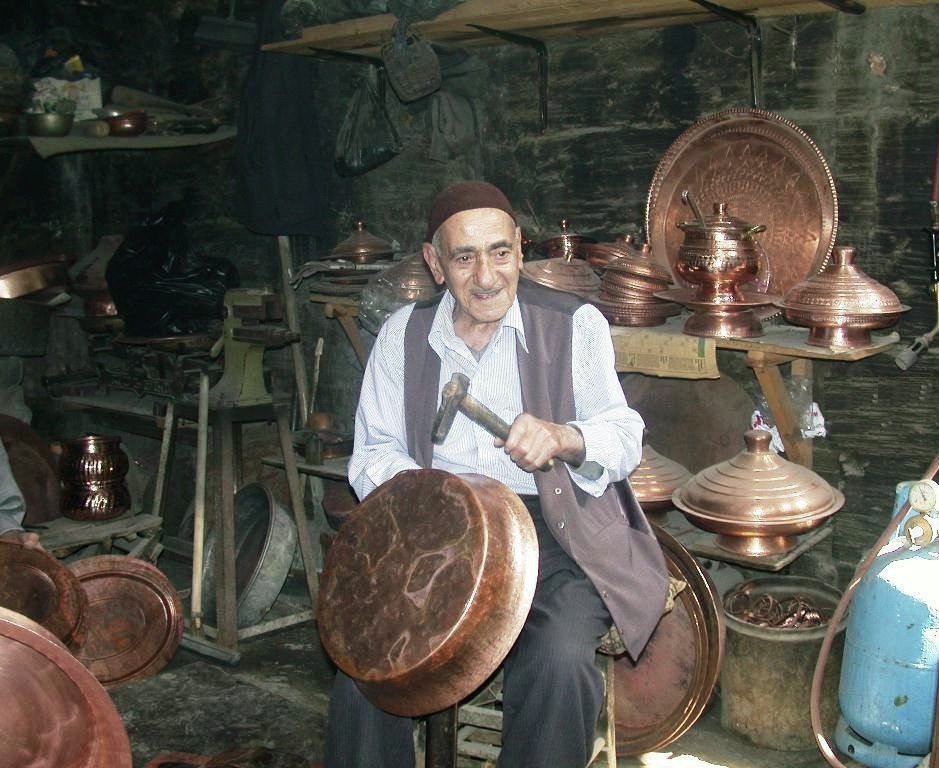 Kazancı Bedih YOLUK (Musician's Master-Oudist-Gazelhan) Bedih YOLUK was born in Şanlıurfa in 1929. The only son of the family started his father's profession weaving at age 3-4. In the same years he started to go to the Sıra Gece night events, where his father meet with his friends. In those years, he was going to his father friend Şıh Müslüm Görgün who play Oud and Cümbüş (metal mandolin) where he listen and wonders to play these instuments. He asks his father to buy him a Cümbüş and he takes it. From that date he learns to play Cümbüş. He participates in the music group of Mahmut Güzelgöz, known as "Tenekeci Mahmut". He started to play Cümbüş in the group and started to be called "Kazancı Bedih" because of his job. He enshrine everyone's heart with the songs he sang in the Sıra Gece events where people gather to meet and sing music with traditional Şanlıurfa food.
Tenekeci MAHMUT
Mahmut Guzelgoz, known as Tenekeci Mahmut, was born in Şanlırfa in 1919. Mahmut Güzelgöz is a master reader who knows the real style of the place (Şanlıurfa). Due to its wealth of rich Şanlıurfa music, he is a "source person" with an international reputation. With this feature, the Ministry of Culture thanked to him and that has been honored with a superior service award. He died in 1988.
Seyfettin SUCU
Seyfettin Cucu was born in Şanlıurfa in 1942. In 1966, he met with Alaeddin Palandöken who is a plaque record company owner in Istanbul city and Seyfettin SUCU made his first record work with the album "Bu Handan Kervan İşler Bu Handan". He is nicknamed "Şark Bülbülü" by the people. He played the leading role in the film "Havar" directed by Hüseyin Peyda in 1980. At the age of 45, he died in İzmir city, where he went for a concert due to his relentless illness and he was buried in Şanlıurfa Bediüzzaman Cemetery.
Seyyal TANER


Seyyal Taner was born in Şanlıurfa in 1952. The best-know albums include "Son Verdim Kalbimin İşine", "Alladı Pulladı", "Leyla", "Şiirimin Dili", "Nanay" ve "Akşamcı Arif". In 1979, " Asiye Nasıl Kurtulur?" A different version of the game called "Çırpınış" prepared by the Seyyal TANER that was the first TV musical of TRT history.
Münevver ÖZDEMİR

She born in Istanbul in 1975, the artist was originally from Şanlıurfa. She started his musical life by taking solfege and lecture lessons in primary school and she continued his education at Istanbul Technical University (ITU) Turkish State Conservatory of Music Department of Sound Education. In 1996 she won the TRT exams. Having completed her education, he worked as a music teacher in the Ministry of National Education. She completed her master's degree in folk music at Istanbul Technical University. She prepared a thesis on "Şanlıurfa two master artists in music life, Mukim Tahir and Copper Patriotic". In 2003, she became a permanent member of the TRT, leaving her teaching career. The artist, who has many credits, is currently working in the choir of TRT local voices.